5 Best Digital Marketing Strategies for Business Success in 2020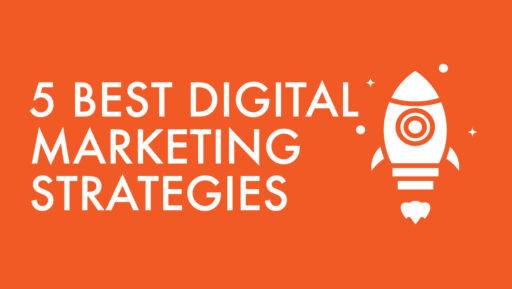 The business world and marketing practices have changed tremendously in the present day. In the past, when it comes to marketing, the representative of the company would come and tell us about the benefits of their product or service. The other methods we know are giving an ad via television or direct mail. Sometimes the big advertising boards on the road come to our thoughts when it comes to marketing. But nowadays, when we think of marketing, the first thing that comes to mind is digital marketing. This became possible because people were getting closer to Google's world and getting all the information at their fingertips..
The following five strategies can help you make a lot of changes in your digital marketing
Increase your presence on social media.
The most important thing in digital marketing strategy is your social media presence. Nowadays, people spend more and more time on social media platforms. Even, some people read the news using social media and other online platforms. One thing you should remember to do here is to pay a lot of attention to social media engagement. When your customers are communicating with you, you can ensure a good customer service by answering their questions promptly through social media. It is best that you classify social media engagements according to their type. This is because each platform and the nature of those who use will vary according to the type. Use everything you post on social to interact with your customers. Similarly, hashtags in your post are the thing that is so important in your strategy. Note that right hashtags are the best way to reach your right customers.
Make your social media plan based on Google Analytics.
If you are a Beginner in Google Analytics, the first thing to understand is what Google Analytics is all about. Google Analytics app analyzes your website and tracks traffic and related information on your website. Google Analytics provides information about how many people visited your website, what nationalities they were, what pages they clicked on, and how users came to our website like social media referrals, direct or organic. One thing to note is that you study Google Analytics data well and make your social media and content strategy according to the behaviour of the traffic. That way you can manage your social media engagement as well as your website content.
Don't hesitate to pay for digital marketing.
By paying for digital marketing, your social media posts reach the right customers. That way you can turn such inquiries into business. In general, everyone is skeptical about whether paying a penny for digital marketing would be a bad investment. But what you pay for digital marketing gives you a good return on your investment if you look at a few things. One of the important things you should take care is your quality of content in your social media posts and your website. Payments for good content will increase traffic to your website and social media platforms. Similarly, One last thing to keep in mind is what platform you are investing in. Platforms such as Google Ads, Facebook, Instagram, LinkedIn are the best areas where you can promote your posts.
Write good blogs once in a week
Another way to increase traffic to your website is to write blogs that have good content. When writing blogs, it is important to have periodic topics covered. The blogs can also cover topics related to your products and services. Having good content on your blog helps your site to rank better in Google. When writing blogs it is best to write at least once a week regularly. The blogs you write should be well optimized with Google using search engine optimization tools or with wordpress using Yoast SEO. The blogs you write should be posted on social media platforms such as Twitter, LinkedIn, Facebook and Tumblr to help you get a larger number of users
Promote your website with Google Ads
Paid promotion through Google Ads is a great way to get traffic to your website very quickly. This way Google prioritises your website and lists your website when people search for keywords. This is a good option if you want to get a quick result for your website. It is very important that you have an advertisement budget to get promoted through Google Ads. The first thing you need to do is to signup in Google Ads and get your site listed. Once you signed up, you have to spend for your keywords according to your ad budget. This helps your website to come up with Google search listing at the very beginning.
If you are looking for a digital marketing agency visit Calpar Global. To know more details on our services social media marketing, content management services, search engine optimization, email marketing, web analytics, digital image development etc, then contact us
To know more about author of this article, contact via LinkedIn Profile