IOS Application Development Trends in 2020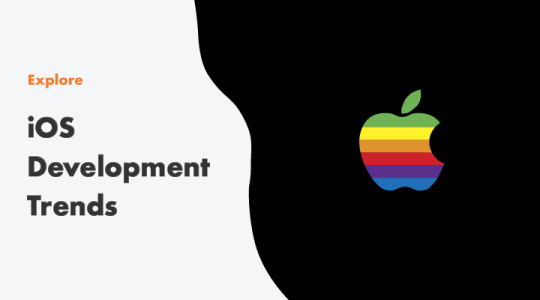 Technology has always fascinated us. There have been a lot of changes in iOS app trends over this period. If we look at it now, we can see that in 2020, iOS applications are making tremendous advances using IoT, VR and AR technologies.
Global app revenue is expected to reach $ 581.9 billion by 2020. We can see the impact of mobile applications on the global business landscape. This is because the changes that mobile applications have made to their business have an impact on the sales &marketing and support of their products and services. Over the past few years, with the evolution of technology, many businesses have been pushing for this strategy to better transform their products and businesses. Along with smartphones, there are many technologies that could transform our daily lives.
Advanced Siri functionality
Siri becomes brilliant. Artificial Intelligence and Machine Learning make Siri's answers more accurate and reliable. In 2020, Siri is expected to analyze what is happening to the user (e.g., location) and provide appropriate and accurate instructions based on the data collected.
Apple developers never fail to impress us with the new improved Siri in their apps. By integrating AI with Siri, the company and iOS app developers can explore endless possibilities. As WWDC launches in 2019, Siri's new sound possesses a personal touch with the ability to customize the conversation, making it feel very real and natural.
Artificial Intelligence and Machine Learning
By 2020, AI technology will generate more than $ 47 billion in revenue, according to the latest data from the International Data Corporation. Apple's Core MML (Core Machine Learning) recently received a lot of positive reviews from users. It is very useful for intelligently building applications across Apple devices. Siri, Camera and QuickType are common applications in iOS which are integrated with Core ML.
AI-powered machine learning (aka Deep Learning) enables customers to analyze their behavior and predict their needs. So it helps businesses to reduce their costs.
Custom iOS app development focuses on an AI-based device such as speech recognition. For example, app speech recognition helps users to create short dialogues.
Swift 5
Swift libraries in the new Apple Swift 5 programming language will integrate with all current and future versions of MacOS, iOS, Wearable OS and TVOS. It also ensures consistent application binary interface (ABI) and binary compatibility. There is no need to include the above libraries when developers develop iOS applications. In addition to ABI, Swift 5 has raw strings, future NM cases, a result type, integer multiples, and much more. Now iOS app development companies are focusing on using Swift to the best of its capabilities for better business impact.
Swift 5 is very compatible with Linux. This makes it much easier for developers to increase their knowledge when developing applications.
Apple Pay
Making payments easier means users have a more secure, easy and reliable payment source. Apple Pay is not only safe, but it does not keep any user-saved details. According to statistics, Apple Pay has seen better growth, with a 500% increase in customer transactions worldwide.
People are no longer willing to pay or type in their account to manage transactions. IOS developers have made the payment process smoother and faster by integrating payment gateways into the Apple Pay . The competitive growth in online banking and e-commerce has already added to the excellent development of online payment options available to all users. It is important to note that users do not need to store their credit and debit card details on the device so that users can communicate with the NFC or field embedded in iPhones.
Augmented Reality (AR) and Virtual Reality (VR)
Augmented and Virtual Reality are foremost in the next iOS app trends of 2020. A lot of applications that use this technology have already arrived. AR,VR implemented Applications will make it possible to deliver great customer experience by 2020 in various industries. Simultaneously, the field of AR-based concepts and features is expected to be fully enabled in iOS apps. By using AR and VR technology, developers can try to build proven real-time applications to increase users' credibility and experience.
SUMMARY
Now we have seen the latest trends in ios application development trends in 2020. If you are looking for ios development team , contact our development center Calpar Global. For more details on ios app developement, android app development, move to ios app, iphone app development, ios app design, ionic app development, phonegap app development, ipad app development, ecommerce app development, then contact us
To know more about author of this article, contact via LinkedIn Profile