Why offshore development is considered as a good model in software industry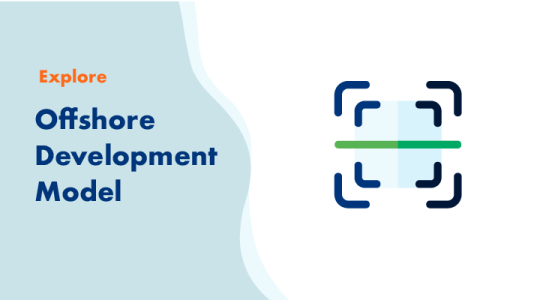 Offshore development or offshoring is the most popular business process model today. In summary, if we describe offshore development, companies around the globe delegates their business tasks, such as software development and finance process to third parties abroad to make their process more efficient and cost effective. Offshore development not only helps companies to reduce their costs but also very useful for advanced skill deployments.
Offshore software development gives most companies access to the same set of skills. Reduces costs and provides the time needed to develop software. The emptying of time allows you to take advantage of your strengths and core activities and stay in business growth.
Let's see why this model considered as a good option for software projects.
Measurable deadlines and cost-effectiveness
Time and cost are the most important factors to consider when a company decides to take on a new project. How to integrate people and resources is a frequently asked question. This is especially true for companies that cannot predict the frequency of future projects. As companies face the challenges of high job balance and lack of people to manage them, new processes for scaling projects will continue to emerge. Using offshore development can help companies gather their resources and hire the right people based on priority.
Better customer satisfaction through rapid development
Users are likely to be more satisfied as products are quickly developed and distributed in all versions of offshore vendors.
This allows them to get more involved in the project through good planning, regular feedback sessions and regular software versions with new features.
Collaborative and interactive working environment
We live in a time when the Internet has become almost everywhere. Offshore developers can work everywhere with a secure internet.
Doing these things enables you to have a broader talent pool compared to being limited to one place. The offshore team is efficient at doing things because it promotes a collaborative atmosphere and accountability. When problems arise, everyone knows about them and the solutions are easily identified and processed. Team members understand that their individual contributions are valuable for completing the project. Once everyone knows which tasks to focus on, the team can move from product development to its release.
Best model to work with Agile Methodology
In recent years, some companies have found a tough business reality. Creating or maintaining the idea that all employees work in one place is complicated. Staying flexible can increase the quality of work that a company does. One of the essential components of Agile development is close collaboration between the team. Without it, processes may fail and timeframes may not be met as per the planning.
This view agrees with one of the core principles of the Agile Manifesto – "face-to-face communication is the most efficient and effective way to communicate information within and between a development team."
However, technological advances make a change with this approach. While face-to-face communication remains a key principle – productive use of technology, communication scheduling, and knowledge sharing – it allows distributed teams to adopt.
SUMMARY
In Short, Offshore development is the best method while compared to onsite and nearshore development in many aspects. If you are looking for offshore development team contact our offshore development center (ODC) Calpar Global. For more details in offshore software development, mobile app development services, custom software development, offshore ios app development, offshore php development, offshore ecommerce development, digital marketing then contact us
To know more about author of this article, contact via LinkedIn Profile